Here is a look at events for Saturday July 22 around East Contra Costa County:
---
4:00 pm: Dragoons Car Show
This car show takes place along the Antioch Waterfront at the Riverview Lodge Restaurant
On the Wharf #1 on "I" St. beginning at 4:00 pm. The event will feature cars, music and food until 11:00 pm.
For more information: https://www.facebook.com/events/432244453792051/
---
4:30 pm: Discovery Bay Lions Free Concert
Join the Discovery Bay Lions Club at the Discovery Bay Yacht Harbor as they host a free concert by the band Rolling Heads. The event also features food for sale by the DB Lions which go to local schools and charities.
---
6:00 pm: PAL-A-Palooza 2.0 (see above image for details)
Join the Brentwood Police Activates League and the Brentwood VFW for a joint fundraiser as they host a benefit concert to help raise funds. The event begins at 6:00 pm and runs through 10:00 pm at 757 1st Street in Brentwood (doors open at 5:30 pm).
The family friendly event will feature raffles, tri-tip, burgers, hotdogs, along with beer and cold drinks.
For more information: https://www.facebook.com/events/452526921762785/?acontext=%7B%22action_history%22%3A%22null%22%7D
---
6:00 pm: Antioch Summer Concert Series
The free Saturday Summer Concert Series continues with Spare Change, a country, rock and blues band.
The concerts are held in Waldie Plaza in downtown Antioch, across from City Hall, from 6-8 PM. The concerts are for all ages and is a gathering place for family and friends, as well as an great location to make new friends. The concert venue backdrop is the beautiful Delta River, along with occasional trains, sailboats, tugboats and more. A nice summer breeze will keep you cool and comfortable as you enjoy a variety of music though-out the summer. Parking is available in the many parking lots in downtown Antioch.
The 2017 concert lineup includes:
July 22nd, Spare Change, Country, Rock & Blues
July 29th, Otilia & the Back Alley Boys, Rock, Blues & Soul
August 5th, Tuck & Roll; 50s, 60s & 70s
August 12th, Project 4, Punk, Soul, Latin & R&B
August 19th,Toree McGee, Today's Country Rock
August 26th, Frankie G & the Conviction, High-energy Blues & Grooves.
Seating is not provided, lawn chairs and blankets are recommended.
The free concert series would not be possible without our sponsors. The major sponsor is the Dean & Margaret Lesher Foundation and additional sponsors include the Arts & Cultural Foundation of Antioch, City of Antioch, Republic Services, EastCountyToday.Net, Beverly Knight Photography, EastCountyLive.com, Michael Pohl Photography, ICR Electric, Earline La Buy, CPA and the Antioch Chamber of Commerce.
For more information visit www.Art4Antioch.org, call (925) 779-7018 or email [email protected]
---
7:00 pm: Antioch Speedway Racing
Join the Antioch Speedway as they host Wingless Sprints, Late Models, B-Mods, Hobby Stocks and Dwarf Cars
Adult 13+ Ticket: $15
Seniors 65+ Ticket: $10
Active Military Ticket: $10
Kids 6-12 Ticket: $10
Kids 5 and Under Ticket: Free
Family Pass (2 Adults, 2 Kids): $40
Pit Gates Open: 2:00 PM
Gates Open: 5:00 PM
Racing Starts: 7:00 PM
For more information: www.antiochspeedway.com
---
7:30 pm: Drama Factory Presents The Tale of Basim
Join the Drama Factory as they host a series of performances of The Tale of Basim, the blacksmith and his battle of wits with the Shah of Isfahan, adapted for the stage by John Ballesteros
The performances are held at the Nick Rodriguez Community Theatre located at 213 F Street in Antioch. Tickets are $10, $8 for Seniors.
For more information, visit www.dramafactory.org
---
8:00 pm: El Campanil hosts Kevin Blake, Illusionist, Magician and Mentalist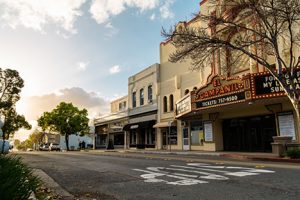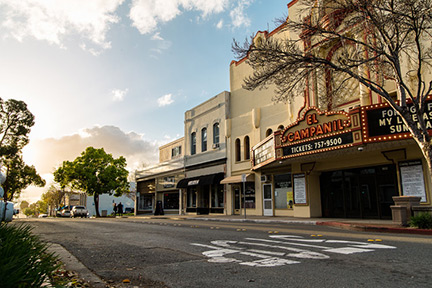 Master showman and "illusionist of the mind" Kevin Blake is known for his theatrical magic shows and blink-and-you'll-miss-it close-up conjuring. A favorite at private galas for companies like Google and Square, he's brought his immersive and interactive magic to L.A., London and nearly everywhere in between and even opened for Third Eye Blind at The Fillmore. In his newest performance, Blake combines tall tales, wonders of the mind, witty banter and brilliant illusions that'll leave you scratching your head. Prepare to spend countless hours wondering, "How'd he do that?!" after this show.
Adults: $20
Youth (12-17): $10
Age 12 and Over Only
https://www.elcampaniltheatre.com/kevin-blake.html
For Future Events; email [email protected]