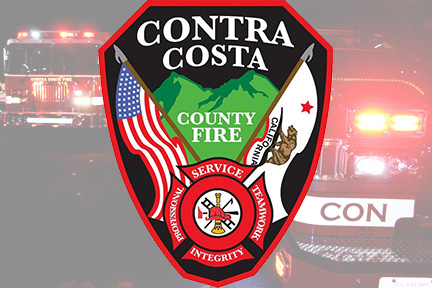 At 5:11 pm Wednesday, Contra Costa County Fire Protection District firefighters responded to what was reported as a medical call, quickly escalated to a hazardous materials call requiring both PG&E and County Hazardous Materials to respond.
The incident occurred in the 700 block of W 11th Street in the City of Pittsburg where after Truck 84 firefighters provided care to an elderly man, they noticed the smell of gasoline.
According to Battalion Chief Bob Atlas, Truck 84 investigated the smell of Gasoline and found multiple, 5 gallon containers that were being used to store gasoline Illegally.  Additional Units were called to assist in mitigating the incident.
"Upon entry into the unit with the verbal permission of the renter 3 more containers were found and removed," said Atlas.
County Hazmat was called and provided assistance and removal of the gasoline containers.
There were no injuries to Firefighters or civilians said Atlas