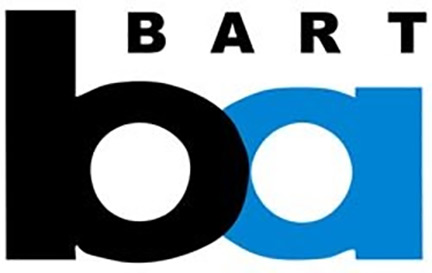 On Sunday, Governor Jerry Brown signed AB 2923 which aims to increase affordable housing near BART stations.
The Bill was authored by Assemblymembers David Chiu (D-San Francisco) and Timothy S. Grayson (D-Concord) to encourage transit-oriented development (TOD) at certain Bay Area Rapid Transit (BART) stations.
According to the Bill:
This bill would require the board to adopt by ordinance new transit-oriented development (TOD) zoning standards for each station that establish minimum local zoning requirements for height, density, parking, and floor area ratio only, that apply to an eligible TOD project, as defined. The bill would require that the adoption of, or amendments to, the TOD zoning standards comply with specified requirements and would require affected local jurisdictions to adopt a local zoning ordinance that conforms to the TOD zoning standards and is operative within 2 years of the date that the TOD zoning standards are adopted by the board for a station, or by July 1, 2022, if the board has not adopted TOD zoning standards for the station. The bill would provide that BART's approval of TOD zoning standards is subject to California Environmental Quality Act (CEQA) review and would designate BART as the lead agency for CEQA review, as specified.
This bill would, where local zoning remains inconsistent with the TOD zoning standards after July 1, 2022, require the TOD zoning standards to become the local zoning for any BART-owned parcels that are at least 75% within 1/2 mile of any existing or planned BART station entrance within the BART district in areas represented on the board, as specified. The bill would require BART to ensure any otherwise applicable local design standards are included as general guidance to the TOD developer, and would require a TOD developer to adhere to any applicable local design standards insofar as those standards do not prohibit the minimum height, minimum density, minimum floor area ratio, and maximum parking allowances required by the TOD zoning standards. The bill would require that, where housing is proposed as part of a TOD project, a certain minimum of residential housing units is affordable housing, as specified, and that the construction of the TOD project complies with specified labor requirements. The bill would provide that when BART enters into an exclusive negotiating agreement with a developer for development of an eligible TOD project, that agreement shall confer a vested right to proceed with development, as specified. The bill would provide that its provisions are repealed on January 1, 2029, except as otherwise specified. The bill would enact other related provisions and exceptions.
Assemblymember Grayson called the bill a common sense measure to that will increase housing supply, reduce traffic congestion, and cut greenhouse gas emissions.
Meanwhile, Assemblymember Catharine Baker and Senator Steve Glazer along with local elected leaders advocated that the governor reject the bill.
"BART is a failing agency that can barely keep its trains running safely, through stations that are frequently dirty with broken escalators and the constant danger of crime," Glazer said. "The last thing the agency needs on its plate now are new powers to build housing that violates local standards.
"The cities in the East Bay are doing their part by approving thousands of new units near BART's stations and will continue to do so while taking the input of local residents into account."
Baker said "BART has major challenges delivering safe, reliable, and clean train service. Now is not the time to make BART responsible for housing, an area in which it has no expertise or experience. We need to focus on helping BART meet its responsibilities, and let our local communities who are doing an excellent job with housing continue their work."
Here is the statement by BART Sunday night:
BART's mission is to support a prosperous Bay Area by connecting communities with seamless mobility. A key component to regional success is adequate housing. BART's aim is to partner with the community to build 20,000 new housing units at its stations by the year 2040, and to ensure that at least 35% are affordable.
The current regional housing crisis has shone a bright light on the need to accelerate development, especially in places where a transit infrastructure already exists. The Governor has signed into law AB2923, a bill on which the BART Board of Directors took an official "neutral" stance.
With the passage of AB2923, lawmakers are sending a message to all local policymakers about the urgent need to build housing now. At BART, we could not agree more.
Although AB2923 directs BART to adopt new transit-oriented development (TOD) zoning standards for each BART station, I want to assure community leaders and residents that BART is committed to continuing our collaborative approach. We have found that working closely with neighborhoods and local elected officials to consider community needs is not only respectful, it's the most efficient way to get the job done.
BART's TOD program has a proven track record of creating great housing/retail/commercial destinations. The Agency has 20 transit-oriented development projects either completed or under construction. Another eight projects are in the pipeline.
Our plan is to build 20,000 new housing units on 250 acres at 27 stations that BART already owns. The BART TOD Program regularly evaluates this portfolio of land to ensure market, political, financial and other conditions align prior to soliciting TOD.
All of us at BART look forward to the creation of more vibrant, sustainable new neighborhoods next to our stations.
How they voted:
Date
Result
Location
Ayes
Noes

NVR

Motion
08/28/18
(PASS)
Assembly Floor
46
28
6
AB 2923 CHIU Concurrence in Senate Amendments

Ayes:

Berman, Bloom, Bonta, Burke, Carrillo, Cervantes, Chau, Chen, Chiu, Chu, Cooley, Cooper, Eggman, Friedman, Gabriel, Cristina Garcia, Eduardo Garcia, Gipson, Gloria, Gonzalez Fletcher, Gray, Grayson, Holden, Jones-Sawyer, Kalra, Kamlager-Dove, Limón, Low, Maienschein, McCarty, Medina, Mullin, Muratsuchi, Nazarian, O'Donnell, Reyes, Rivas, Rubio, Salas, Santiago, Mark Stone, Thurmond, Ting, Weber, Wood, Rendon

Noes:

Acosta, Travis Allen, Baker, Bigelow, Brough, Caballero, Chávez, Choi, Cunningham, Dahle, Flora, Fong, Frazier, Gallagher, Harper, Irwin, Kiley, Lackey, Levine, Mathis, Mayes, Melendez, Obernolte, Patterson, Quirk-Silva, Steinorth, Voepel, Waldron

No Votes Recorded:

Aguiar-Curry, Arambula, Calderon, Daly, Quirk, Rodriguez
08/23/18
(PASS)
Senate Floor
26
13
1
Assembly 3rd Reading AB2923 Chiu et al. By McGuire

Ayes:

Allen, Anderson, Atkins, Beall, Bradford, Cannella, De León, Delgado, Dodd, Galgiani, Hernandez, Hertzberg, Hill, Jackson, Lara, Leyva, McGuire, Mitchell, Monning, Pan, Portantino, Roth, Skinner, Stern, Wieckowski, Wiener

Noes:

Bates, Chang, Fuller, Gaines, Glazer, Hueso, Moorlach, Morrell, Nguyen, Nielsen, Stone, Vidak, Wilk

No Votes Recorded:

Berryhill