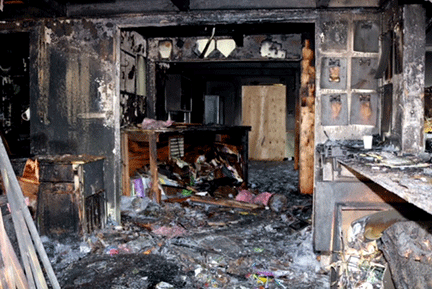 A fire that broke out at 4:40 am Monday started by homeless destroyed Paula's Family Florist in Antioch.
Located at 1412 "A" Street,  Contra Costa Fire responded to a fire that was started in the rear of the building that made its way inside the structure destroying all the contents inside. The building was deemed a total loss including structure damage.
Paula-Franchetto-Trotta stated that in the near future, they will get the business running again with the help of family, but that they were still assessing the damage and their needs.
Since opening Paula's Family Florist in 2006 they have serviced over 2000 funeral services and over 1200 weddings.
For more information, visit them at www.paulasfamilyflorist.com or you can follow them on Facebook.