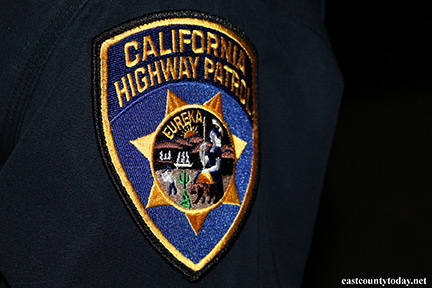 The California Highway Patrol announced that at 1:59 am Friday they responded to a report of a motorcycle crash at SR-4 eastbound at Bixler Road. The rider was reportedly unresponsive and not breathing.
Upon emergency personnel arrival, lifesaving efforts were provided but unsuccessful. The rider (41 yr old male from Discovery Bay) was pronounced deceased at the scene.
In the initial investigation, it appears that the rider was traveling northbound on Bixler Road on his 2002 Harley Davidson motorcycle and approaching the intersection of SR-4. A big rig (2018 Volvo Big rig) was traveling on SR-4 eastbound approaching the intersection at Bixler Road, facing a solid green light. The driver of the Big rig (45yr old female from Turlock) traveled through the intersection on a green light. The motorcycle rider, facing a solid red light, for unknown reasons drove into the intersection and collided into the right side of the big rig.
The rider was ejected off his motorcycle and landed on the asphalt. The big rig driver and her passenger (22yr old male from Turlock) stopped after the collision and remained on scene for the duration of the investigation. The motorcycle rider sustained fatal injuries from the crash. The two occupants of the Big rig were not injured.
This collision is still under investigation. It is unknown at this time if alcohol or drugs were a factor. If anyone witnessed either vehicle prior to the collision or the collision itself, call CHP Contra Costa in Martinez at (925) 646-4980.