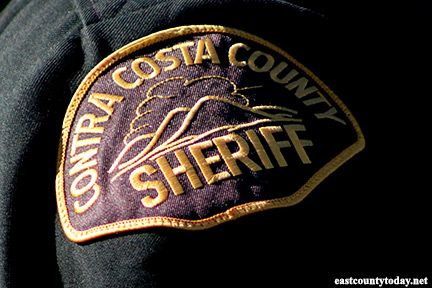 On Tuesday afternoon, Sheriff David Livingston announced the end of the contract with ICE and within the next 120-days, the West County Detention Center in Richmond will no longer detain undocumented immigrants.
Here is Sheriff Livingston's full statement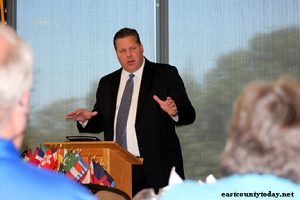 Today I am announcing that I am ending the contract with ICE to hold detainees at our dormitory buildings on our Richmond jail facility. I recently notified ICE of this decision and asked them to begin the process of removing their detainees in a safe and orderly manner. The contract requires 120-day notice and they have told me they will try to resolve as many open-ended immigration cases as they can during this period of transition.
To be clear, the Sheriff's Office does not do immigration enforcement. In fact, our policy prohibits it. These detainees are not arrested for immigration violations by us or any other law enforcement organization or agency in the county. They were instead persons ICE brought to us under the terms of the contract from all over Northern California and beyond.
There is not one single over riding issue that causes the termination of this contract. Instead there are many. And I am not here to comment on ICE's enforcement policies or any of their federal partners' policies. Instead I want to explain the reasons why we are cancelling the contract.
First, we have held an average of about 200 adult detainees a day. And that has generated about $2.5 – 3 million dollars in annual revenue. That revenue varies year to year. Losing it would likely result in the lay-off of Deputy Sheriffs and that was something I was unwilling to do. Instead, working closely with the Chair and Vice-Chair of the Board, and ultimately with the full board, we have found a solution that will backfill the expected budget deficit going forward including the use of state funds to minimize the impact on local taxpayers.
Second, the number of detainees constantly fluctuates. We cannot rely on budget projections and ICE could always decide to move their detainees to another facility.
Third, county employee and operating costs have risen over the years, But the reimbursement rate has not. Long term the contract is just not sustainable.
Finally, the outstanding work by the over 1,000 employees of the Office of the Sheriff have been overshadowed by the attention that the ICE contract brings, even though immigration is a matter of federal law. Managing protests in Richmond have become expensive and time-consuming for our staff.
And to be very fair, one must acknowledge a growing chorus of community groups and individuals from both within and outside the county, that have focused on undocumented immigrants' issues. And they raise important concerns.

Obviously, this action today does not address the larger and more complex issue of federal immigration enforcement. Most of us have compassion for those to come here seeking a better life but we are a nation of laws. And to be sure, those who come here undocumented who commit new crimes while here will be arrested and processed into our jails as they are currently. That will not change.
My number one priority remains and will continue to be keeping Contra Costa County safe.
In response, while at the Press Conference, Contra Costa County Board of Supervisor John Gioia said it was an historic day in Contra Costa County calling the move an important positive step in building trust with thehard working immigrant families in Contra Costa.
"I appreciate Sheriff Livingston for making this decision. I know that thousands of Contra Costa residents also thank sheriff Livingston for this actions. To the thousands of residents who advocated for an end to the detention of immigrants at the west county jail, thank you. Thank you for your consistent and loud advocacy. Your actions do make a difference
Gioia said the decision to end of the contract was based on a number of reasons, including the community voice as being one of the factors.
"I have publicly called for ending the ICE contract for over a year. I believe just like thousands of our residents that having a Federal contract to house ICE detainees erodes the trust between local government and local law enforcement and our immigrant communities. Ending the contract is a critical step in rebuilding this trust."
Congressman Mark DeSaulnier released the following statement.

"Having called for the termination of the contract, I support the Board of Supervisors' decision and look forward to working with them on making sure the concerns of the community and clients are addressed," said Congressman DeSaulnier.