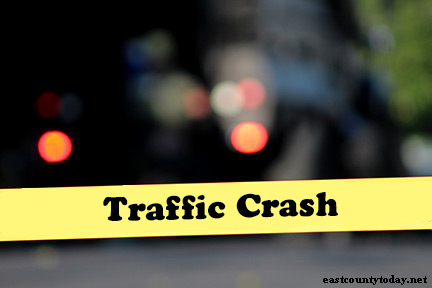 At 6:50 am Monday, East Contra Costa Fire Protection District and CALFIRE were dispatched to a report of an overturned vehicle crash on Marsh Creek Road near Gill Dr in Clayton.
CALFIRE was first on scene who reported one vehicle on its side with one patient who sustained minor injuries. AMR was requested to the scene and all other resources were cancelled.
A portion of the roadway was blocked and commuters can expect some delays.
UPDATE
As of 8:15 am, the roadway was cleared.
Detail Information
6:43 AM
12
[18] VEH CAME TO REST ON DRVR SIDE OF VEH , BLKING RDWY
6:42 AM
11
[14] [Appended, 06:42:28] [2] SIL LEXS RX350 VS ROCK
6:41 AM
10
[11] [Appended, 06:41:36] [6] Marsh Creek Rd / Gill Dr ** TOWARDS WALNUT CREEK
6:41 AM
9
[5] 1039 1141
6:40 AM
8
[10] [Appended, 06:41:36] [5] UNK VEH
6:40 AM
7
[3] VEH IS DRVR SIDE
6:40 AM
6
[9] [Appended, 06:41:36] [4] OTHER VEHS STOPPING TO ASSIST
6:40 AM
5
[8] [Appended, 06:41:36] [3] SOLO VEH // NO ONE OO VEH
6:40 AM
4
[2] PARTIES TRAPPED IN VEH
6:40 AM
3
[7] [Appended, 06:41:36] [2] BLKG RDWY
6:40 AM
2
[1] VEH OT'D / PART BLOCKING RDWY
6:40 AM
1
[6] [Appended, 06:41:36] [1] VEH ON IT'S SIDE