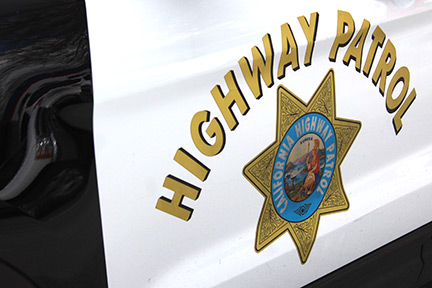 The California Highway Patrol announced Sunday that the 24 year old male victim in Thursday's I-80 freeway shooting has passed away.
CHP says that murder charges have been recommended for the three suspects in connection with this incident.
On March 9, 2017 at approximately 3:30pm two occupants in a Honda Odyssey where struck by gunfire on I-80 eastbound near San Pablo Avenue. One of those victims, a 24 year old male from Pinole, has now passed away, a 24 year old female from San Pablo, is currently in stable condition.
Three suspects have been arrested in connection with this freeway shooting. Elliot Johnhenry Johnson, a 24 year old from Richmond, and two juveniles. Johnson also has an extensive violent criminal history ranging from gun crimes to carjacking.
The California Highway Patrol said via social media that they are committed to providing the highest level of Safety, Service, and Security to the community we serve by continuing to aggressively investigate these violent crimes. They are asking for the communities support by reporting such incident to us at 1-800-TELL-CHP (1-800-835-5247).
CHP credited the community as to why the case was solved quickly based on witnesses coming forward, including an off-duty police officer. They also thanked the Richmond Police Department for the patrol efforts and assistance in the investigation.