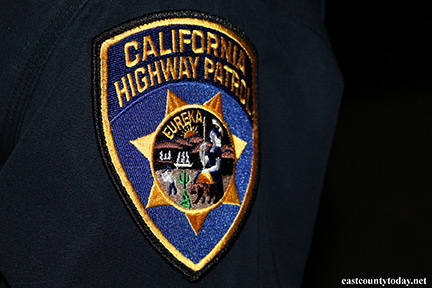 The California Highway Patrol announced that early this morning at about 3:31am, Contra Costa CHP units were patrolling on SR-4 westbound, east of Railroad Avenue when they observed a Corvette and Audi SUV racing at speeds of 120MPH.
The CHP units immediately attempted to overtake the speeding vehicles and followed them to SR-242 southbound and to I-680 southbound. As soon as the CHP Units began pursuing the vehicles with their Code 3 Emergency lights on, both vehicles accelerated over 120MPH, illegally fleeing the Units.
Both Units remained with the Audi SUV at 130MPH as the Corvette drove even faster and more dangerously at reckless speeds. Once through the Caldecott Tunnel with the Units behind the Audi, the Audi took the HWY-13 off ramp to Berkeley too fast and crashed into the concrete center median.
CHP Contra Costa Units and CHP Oakland Units immediately took all five juvenile teenagers into custody, including the unlicensed 17-year-old male teenage driver.
CHP says nobody sustained any injuries and no damage other than the Audi but the passengers were all transported to Highland Hospital in Oakland for precautionary purposes.
The 17-year-old male teenage driver was arrested for felony evading a peace officer.
Absolutely inexcusable driving behavior by a young teenager that held all his passengers lives dangerously in his hands while driving in a completely reckless manner.