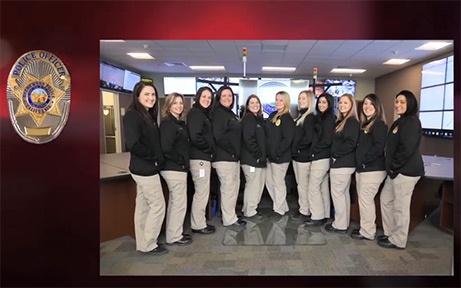 On Wednesday March 15th at 9:26 a.m., the Brentwood Police Department assumed emergency dispatch services for the City of Brentwood.
The City had been working on the new center since City Council approval in May of 2013 which cots the city $2.7 annually to operate. The city had been paying $845,000 annually to the City of Antioch for dispatch services.
According to 2013 figures, the co-dispatch between Antioch and Brentwood had 116,000 calls.
Antioch had 80,000 calls
Brentwood had 36,000 calls
The new Dispatch Center will be staffed 24 hours a day, 7 days a week and our staff is eager to begin providing the best service possible to the citizens of Brentwood.
Effective immediately, the following numbers may be used to contact the Brentwood Police Department:
Emergency 911
Police Dispatch Emergency: (925)809-7811
Police Dispatch Non Emergency: (925)809-7911
Police Business Non Emergency: (925)634-6911
Police Fax Line (925)809-7799
Police Records (925)634-6911
Traffic / Tell-a-Cop (925)809-7826
Vehicle Abatement (925)809-7827
Here is a video about the new dispatch center: