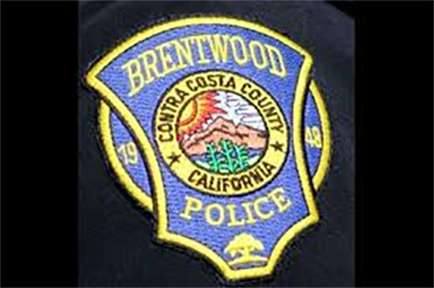 The Brentwood Police Department announced that on March 7, 2018, at around 3:30 pm, officer investigated a threat to student safety at Edna Hill Middle School involving three juvenile suspects, two aged 13 and the other 14.
The investigation revealed all three students talked about committing an act of violence at Edna Hill School, and threatened a fellow classmate. Parents of the involved students were contacted and all are cooperating with the investigation.
On March 7, all three suspects were booked into Contra Costa Juvenile Hall in Martinez, charged with conspiracy and making criminal threats
Police said their department and school officials take these threats very seriously and will not tolerate such conduct. Parents should continue to encourage children to bring safety concerns to the attention of school administrators and law enforcement personnel. They added that police and school officials maintain a solid partnership to work closely together to ensure the safety of students and school staff.
The following was released by BUSD Superintendent Dana Eaton:
March 8, 2018
Dear Edna Hill Middle School Families,   Last night, Edna Hill Principal Kirsten Jobb shared information to all school families regarding a possible threat to student safety.  As she shared in that communication, the Brentwood Police Department concluded that there was no viable threat to our students or school safety.  As a result of their ongoing investigation, last night three Edna Hill students were arrested for conspiracy and making criminal threats. 
As a parent in the school district, specifically at Edna Hill Middle School, I want to assure you that our school district takes these threats very seriously and will not tolerate any threat against our schools.  I want to commend the young people who came forward to report concerns about what they heard students saying.  Students heard concerning information and shared it with staff.  School administrators contacted the police and action was taken immediately to keep our school safe.  Please continue to encourage your children to bring any safety concerns to the attention of school staff or law enforcement. 
We take any threat to the safety of our schools extremely seriously.  It is important for young people to know that there are consequences for actions.  As educators, we believe that discipline is a learning opportunity, however we support serious consequences for serious actions.  As a school district and community, we cannot take any threat lightly.
While our school is safe, we know that these situations can be concerning to students and families.   Counseling support will continue to be available to students and staff.  We will have additional counseling personnel available on site should anyone need support.  We will communicate this to all staff and students. Our staff will continue to reassure students of their safety and encourage them that when they hear something or see something to please say something. 
Finally, I wish to commend both the Edna Hill Middle School staff and the Brentwood Police Department.   As I walked around the campus today, the staff was focused on keeping students engaged in meaningful learning experiences and supporting students who needed individual attention.  Their care and commitment to their students was clear in their interactions.   The Brentwood Police Department continues to prioritize the safety of schools and students.  Their immediate action and appropriate response is a testament to both agencies ongoing partnership and commitment to ensuring the safety of all students, schools and staff.
Thank you for your continued support of our schools and the safety of all of our children. 
Dana Eaton,
Ed.D. Superintendent Brentwood Union School District