Here is a look at this weekends events across East Contra Costa County.
---
Saturday, April 22
8:00 am – Brentwood Farmers Market
The 2017 season will run every Saturday through November 18  located at First Street between Oak and Chestnut.
---
8:30 am – Keep Antioch Beautiful

The Annual Keep Antioch Beautiful Clean-Up Day brings families, students, and community groups together for a city-wide litter pick-up and garbage haul that contributes toward a clean community.
This year's clean up is on Saturday, April 22, 2017 from 8:30am to 11:00am. There are five locations to volunteer, but you only need to pick one:
Antioch High School
Antioch Community Park at Jensen Family Grove
Hillcrest Park at Larkspur Drive entrance
Prewett Community Park at the Grand Plaza/Water Park
Somersville Towne Center near Starbucks
There is a thank you BBQ after the clean-up at the Prewett Community Park Grand Plaza for all workers and volunteers. Volunteers can show up the morning of the event to register and complete the event waiver form. Advance registration is available at http://ci.antioch.ca.us/Enviornment/Keep-Antioch- Beautiful/
---
8:30 am – Mike "Bear Cub" Truitt Memorial Ride
Join the Sacred Sons Law Enforcement Motorcycle Club as they host the Mike "Bear Cub" Truitt Memorial Ride to Ironstone Vineyard on April 22, 2017. This is a non-profit event with a $25 registration which includes lunch at Ironstone Vineyard in Murphy's. Proceeds will be donated to the Mike Truitt Memorial Scholarship Fun at Los Medanos College.
Registration begins at 8:30 am on April 22, 2017 at the Antioch Police Department, 300 L Street, Antioch CA. They are also hosting a raffle for a Glock Model 19 – tickets are $20 each. The drawing will occur on April 22 at 9:45 am.
For questions, contact Mike Schneider (925) 872-6461.
---
10:00 am The Great Tomato Plant Sale
Join the UC Master Gardener as they host the Great Tomato Plant sale at the Contra Costa County Fairgrounds in Antioch (1201 W 10th Street) from 1:00 am to 3:00 pm.
Dozens of heirloom & hybrid varieties – peppers, eggplants & free advice too!
UC Master Gardener-recommended varieties, tested across the County.
Many varieties from our own seed stock & not available elsewhere.
BYOB — Bring your own box! All plants $3.00 each (cash or check only). All proceeds go to support the many educational outreach programs of the UC Master Gardeners of Contra Costa County.
For more information visit: http://ccmg.ucanr.edu/EdibleGardening/GreatTomatoPlantSale/
---
10:00 am: Oakley Rock the Chalk
Calling all artists! The 2nd annual "Rock the Chalk" art show will take place on Saturday, April 22nd from 10 a.m. – 1 p.m. at the Civic Center Plaza, 3231 Main Street in Oakley.
Registration is FREE and ages 6+ are eligible. Participants will be assigned a 3′ x 4′ space by organizers at check‐in. Artwork will be located outside, on the concrete dance floor near the amphitheater.
Participants will receive a set of chalk and may bring their own chalk as wel,l but it must be non‐toxic and washable. No stenciling is permitted. All artwork must be family‐friendly. No nude or lewd images, no political or commercial statements allowed.
Space is limited and pre‐registration is highly recommended. Check‐in starts at 10 a.m. and work must begin no later than 11 a.m. and be completed by 12:30 p.m. A panel of judges will award a $50 VISA gift card to the winning entry in each age group – Ages 6 – 10, 11 – 14, 15 – 18 and 19+.
Entry forms are available on the website and at City Hall. For more information, contact Cindy at (925) 625‐7044 or email: [email protected]
---
11:00 am: Hannah Nicole Vineyards Set to Host Sip 'n Shop
On Saturday, Hannah Nicole Vineyards and Winery will host its Sip 'n Shop event while listening to live music. Also on hand will be Tesla who will be offering test rides in their Model S and Model X–you could also enter to win a weekend with a Model X.
For full vendor list – click here. For more event information, visit Hannah Nicole Vineyards.
If you go:
11:00 am to 4:00 pm
Hannah Nicole Vineyards & Winery
6700 Balfour Rd,  Brentwood, CA 94513
---
11:00 am: Delta Discoveries at Big Break Regional Shoreline

Discover the wonders of the Delta through hands on arts and crafts activities! Each week we will explore different wetland wonders. No registration required; Drop-in program.
Located at Big Break Visitor Center at the Delta at 81 Big Break Road, Oakley, CA.
---
4:00 pm: Brownstone Gardens Bridal Fair
W
hat better way to kick off the season than with a Bridal Fair!!
It will be held on April 22nd, 2017 from 4-7pm.
FREE admission for all brides, grooms and whoever else you want to bring!!!
We will have vendors from all over the Bay Area that you can talk with!
Also, you can participate in our bridal bingo and be entered in a raffle to win some great prizes from our vendors and Brownstone's GRAND PRIZE of $500 towards a new booking or upgrades on your package! *some restrictions apply*
If you are interested in being a vendor at the fair, please contact Jordan Stanley at [email protected]
For more information, visit: www.facebook.com/BrownstoneGardens/
---
6:00 pm: East County NAACP 60th Anniversary Membership & Scholarship Gala
The East County Branch of the National Association for the Advancement Colored People is holding its 60th year anniversary gala.
Theme "60 years of Standing Strong"
Attire is Black & White
Promises to be a great fun event.
Live Band, raffle drawings, scholarship awards & great food.
The event is being held at the Lone Tree Golf & Event Center (4800 Golf Course Road) in Antioch, CA from 6:00 pm to 11:30 pm.
For More information visit: eastcountynaacp.com or call (925) 439-5099
---
6:30 pm / 9:00 pm / 11:00 pm –  Cedric the Entertainer: Fundraiser for Pittsburg Arts & Community Foundation

Cedric the Entertainer is best known for his many crowd-pleasing performances in such hit films as BARBERSHOP, BE COOL with John Travolta, MADAGASCAR, INTOLERABLE CRUELTY with George Clooney, JOHNSON FAMILY VACATION (the 2004 box office hit in which Cedric was both star and producer), and THE ORIGINAL KINGS OF COMEDY (MTV'S phenomenally successful documentary feature directed by Spike Lee), to name a few. Tickets are $65 & $75
Performance(s):
Saturday, April 22 at 6:30 PM, 9 PM & 11 PM
For tickets, click here.
---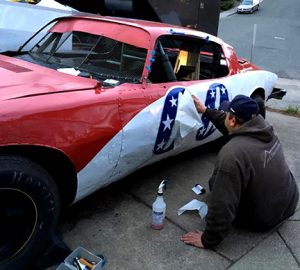 7:00 pm: Antioch Speedway
The six division show this Saturday night at Antioch Speedway should be a good one.  All Star Series Winged 360 Sprint Cars lead the charge.
The A Modifieds will bring more excitement along with the B Modifieds, Hobby Stocks, Dwarf Cars and Bay Area Hardtops.
Adult 13+ Ticket: $15
Seniors 65+ Ticket: $10
Active Military Ticket: $10
Kids 6-12 Ticket: $10
Kids 5 and Under Ticket: Free
Family Pass (2 Adults, 2 Kids): $40
Pit Gates Open: 2:00 PM
Gates Open: 5:00 PM
Racing Starts: 7:00 PM
For further information, go to www.antiochspeedway.com.
---
8:00 pm: El Campanil Theatre: The Sun Kings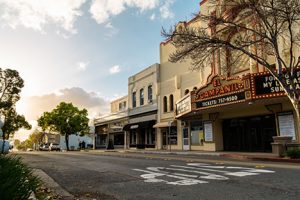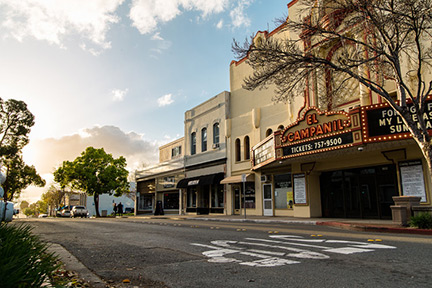 Audiences and critics alike absolutely love The Sun Kings' energy and spot on recreation of The Beatles' music. The Sun Kings are considered one of the premier Beatles tribute acts in the country. Packing theatres and selling out shows along the West Coast and beyond, The Sun Kings continue to amaze their fans and win over skeptics, with their uncanny channeling and respect for the music they perform. With a repertoire of over 150 songs The Sun Kings shine in concert with arrangements and vocal harmonies delivered with the authenticity and vitality that recall the earliest Beatles performances.
The Sun Kings are not a traditional Beatles tribute band. Every member of the band is a veteran musician who loves recreating The Beatles' music exactly as we all remember it. Their performance of is unique among the many theatrical tributes that exist today, foregoing the costumes and caricature but delivering the most energetic, note for note instrumental and vocal performances of The Beatles music you will ever hear.
Experience The Sun Kings in concert at El Campanil on April 22nd and you will hear the concert The Beatles never gave.
Tickets May Be Purchased in Advance:
At the Ticket Office 602 W. Second Street (Next Door To The Theatre) Monday through Friday 10:00 a.m. – 2:00 p.m. and 1 hour before showtime
or by phone: (925) 757-9500
or ONLINE https://www.elcampaniltheatre.com/the-sun-kings.html
---
Sunday, April 23

8:30 am: Pet First Aid and CPR Certification Class
Presented by K-9 STAC (K-9 Specialized Training and Consulting), there are two classes available. The first is from 8:30 am to 12:30pm or 1:00 pm to 5:00 pm. The cost is $89 per student with the proceeds going to Furry Friends Food Relief Program.
The classes will be held at Delta Dog Camp's Oakley Daycare and Training Center located at 1315 Main St, Oakley.
The program is geared to help people learn skills that can save your pet's life which comes with a 2 year certification!!
Pet First Aid and CPR Priorities of Emergency Care
Basic Restraint and Muzzling
Primary Pet Assessment – ABC's
Recognizing and Managing Shock
Rescue breathing for your pet
What's normal for your pet
Bleeding protocols and bandaging
Choking issues
Insect and snake bites
Hypothermia and Heatstroke
PetTech Certificate of Training
Review Booklet
& MUCH More!
For more information: https://www.facebook.com/events/1091499487623203/
---
10:00 am: Oakley Relay for Life Survivor Brunch

Brownstone Gardens
91 Brownstone Road in Oakley
All cancer survivors and their loved ones are invited to join Oakley Relay for Life during their survivor brunch where survivors will receive a complimentary brunch and survivor t-shirt. All caregivers and family members can enjoy brunch for $5.  To register: http://main.acsevents.org/site/TR?pg=entry&fr_id=78933
---
2:00 pm: El Campanil Theatre and the International Film Showcase Presents Frantz
Frantz was selected to compete for the Golden Lion at the 73rd Venice International Film Festival. At Venice the film won the Marcello Mastroianni Award. At the 42nd César Awards, Frantz was nominated in eleven categories.
Set in Germany and France in the immediate aftermath of the First World War, (1914-1918), Frantz recalls the mourning period that follows great national tragedies as seen through the eyes of the war's "lost generation": Anna (21 year-old Paula Beer in a breakthrough performance), a bereft young German woman whose fiancé, Frantz, was killed during trench warfare, and Adrien (Pierre Niney, Yves Saint Laurent), a French veteran of the war who shows up mysteriously in her town, placing flowers on Frantz's grave. Adrien's presence is met with resistance by the small community still reeling from Germany's defeat, yet Anna gradually gets closer to the handsome and melancholy young man, as she learns of his deep friendship with Frantz, conjured up in evocative flashbacks. What follows is a surprising exploration of how Ozon's characters' wrestle with their conflicting feelings – survivor's guilt, anger at one's losses, the overriding desire for happiness despite everything that has come before, and the longing for sexual, romantic and familial attachments. Ozon drew his inspiration from Ernst Lubitsch's 1932 drama Broken Lullaby, with stunning visual references to painter Caspar David Friedrich.
Ages: Rating: PG-13 (for thematic elements including brief war violence)
Tickets: Adults: $8 Seniors: $7 Students: $7
Country: France | Germany
Language: French | German
English Subtitles
Genres: Drama | History | War
Tickets and Info/Video Preview:
https://www.elcampaniltheatre.com/Frantz.html
---
For future events, email [email protected]