Two years remain of a five year plan, adopted by the Antioch City Council in 2015, which introduced a tiered water rate system for the single family customer class, and has resulted in eight percent increases to water bills each year. Effective July 1, 2018, another wave of increases and restrictions will hit Antioch water bills.
The existing rates for tier one, indicating water usage between 0-12 hundred cubic feet, of the system for single family customers range from $3.17 in zone one, to $3.54 in zone four. After July 1, these rates will increase to $3.45 in zone one, $3.56 in zone two, $3.65 in zone three, and $3.85 in zone four.
Current rates for tier two, water usage of more than 12 hundred cubic feet, range from $5.24 in zone one, to $5.61 in zone four. Increases to these rates will make the cost $5.68 in zone one, $5.79 in zone two, $5.88 in zone three, and $6.08 in zone four.
T
he increasing rates come amidst backlash and upset from the community. On her Facebook page, Diane Gibson-Gray posted the letter she received from the City of Antioch in regard to the next round of increase to water bills, and made several complaints.
"Welcome summer – City of Antioch Water Rate Increase. Still billing at two tiers! My bill was $223 and that was not watering daily. I guess Antioch is going to be a city of brown lawns. Perhaps they can negotiate a discount for residents on green lawn paint," she wrote in her post.
While higher rates and bills are the main issue citizens are having, other issues, like brown lawns, are a concern to some.
Gibson-Gray's remarks were mirrored by Sandra Kelly.
"Of course nobody likes to see increased rates on any bills, particularly those of us who are on fixed incomes and are also avid gardeners…One of my concerns with the water rate increase is that it now gives people a reason to let their landscaping die.  The residential part of downtown Antioch is already so unattractive with many front yards full of dead weeds," said Kelly, in an email.
Antioch residents in the most expensive area in the city, zone four, had general complaints about the rates increasing, and reiterated sentiments shared by Gibson-Gray and Kelly. One citizen, wishing only to be identified as Lynn, explained that with water rates increasing, the household's water usage was cut down, but high bills and rates persisted.
"I've gotten rid of a lot of my lawn. I took out 300-square feet and put in rocks. It's barely hanging on, and it's not affecting the water bill all that much."
Lynn also expressed concern about what the money collected from the eight percent increases is going toward.
"I don't like it. Where is it going? What good is it going to do? It hasn't done anything," said Lynn.
A second resident in zone four, just several blocks away, Rick Murray, is also unhappy with the water rate increases.
"It's a joke. They should be going down," said Murray.
The general consensus among Antioch residents, is that water rate increases are unwelcome and could potentially lead to a host of problems. With the city's recent efforts to improve its image and rebrand, brown lawns and upset citizens may not be a step in the right direction.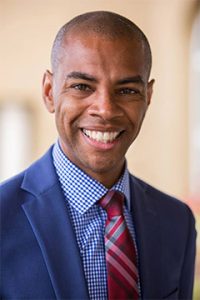 But Mayor Pro Tem Lamar Thorpe asserts that despite concerns over the spike in water rates, the money is being used for good.
A staff report which was discussed in a City Council Meeting back in May of 2015 cites the uses of the revenue collected from the eight percent increases to water bills. Of these, improving water quality and reliability in the area as well as fixing aging infrastructure in the city are of great importance.
Thorpe also wanted to be clear that the increase in water rates is not tied to the recent drought, as many seem to think, but rather the two-tiered system is a result of the costs of providing water to those in the area.
However, City Manager Ron Bernal, who back in March of 2015 was then Public Works Director/City Engineer, told the City Council increases were needed to keep up with city costs and the drought.
"Increases are needed because of drought conditions and the ability to rely on the river water as a primary source of water for our community," said Bernal. "There is also a need to maintain aging infrastructure."
Today, Bernal is echoing Thorpe's sentiments, helping to explain the system in place and provide reassurance to residents.
"…Our tiered water rate structure is one of two legal methodologies that the City Council considered to recover revenue for the operation of our water system," said Bernal in an email.
Misconceptions about rate increases being tied to the drought were also thwarted by Bernal in his email.
"Although the Governor of California has called an end to our drought, our State is still very focused on water conservation. On May 31, 2018, Governor Brown signed two bills into law (SB 606 and AB 1668) which support making "Water Conservation a California Way of Life" as outlined in the California Water Action Plan," Bernal explained.
As for any mention of eliminating the two-tiered system, it looks like Antioch residents will have to be patient.
"…The City is currently performing a study comparing the current and past methodologies and their impacts for the Council to review. We are using the rate structure that was adopted by the City Council in 2015. These approved rates will stay in effect unless new direction is provided by the City Council," said Bernal.
For more information on the recent water rate increase may review the staff report from the April 10, 2018 meeting.

Alexandra Riva is an East Contra Costa County resident who is a senior at UC Berkley where she is pursuing a Bachelor's Degree in Media Studies with a minor in history. She is a graduate of Dozier-Libbey Medical High School in Antioch.