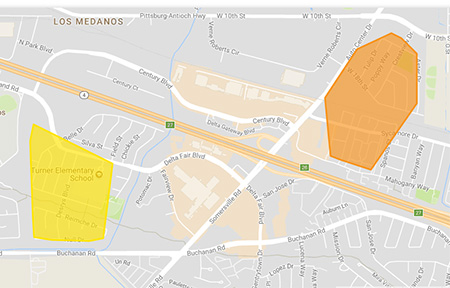 The City of Antioch was hit with two power outages Tuesday night impacting different parts of the town.
The first outage occurred at 8:18 pm on Delta Fair Road at Belle Drive where a vehicle struck a power pole The estimated restoration is at 6:00 am for 385 customers.
At 10:40 pm, 1,053 customers were without power after a vehicle crash at Auto Center and W 18th St. Power is anticipated to be back on by 1:45 am.