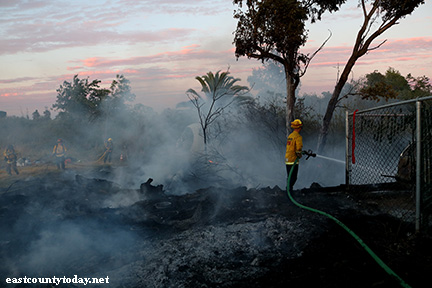 At 8:21 pm Friday, Contra Costa County Fire Protection District firefighters responded to a report of a vegetation fire in the 100 block of E 6th Street in the City of Antioch.
Firefighters arrived to trees and brush on fire and worked to control the fire within a half hour. The fire burned about a quarter-acre. Firefighters were on scene for about 90-minutes.
Although the fire was close to an apartment complex and vehicles, firefighters were able to prevent any damages. No injuries were reported.
The fire's likely cause was fireworks.