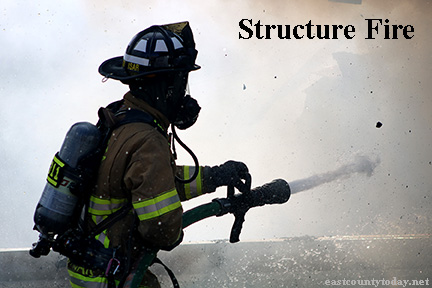 At 3:58 pm Saturday, Contra Costa County firefighters were dispatched to a report of a backyard and roof on fire in the 2500 block of Cathy Court in the City of Antioch.
While responding, CONFIRE reported smoke showing.
By 4:05 pm, Battalion Chief 8 arrived on scene to report smoke and flames showing.
By 4:10 pm, the exterior of the fire was knocked down, however, it did extend into the attic and was still a working fire. Firefighters were working to knock it down. All occupants were reported out of the structure.
By 4:15 pm, the fire was determined to be out.
Prior to this fire, units were dispatched at 3:52 pm to a commercial fire in the 400 block of Lawton St where a bathroom was reportedly on fire. While responding, the resident was able to get the fire out. Units were on scene checking for extensions.