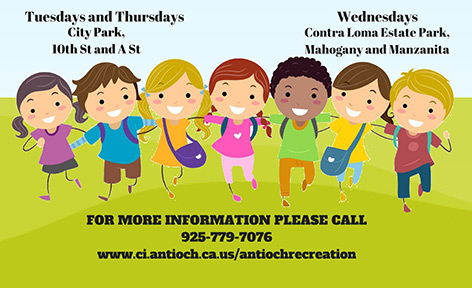 Adventures in Fun and Fitness is a drop-in recreation camp that  takes place in Antioch at City Park and Contra Loma Estates Park.  There is no fee for this complimentary recreation experience, which provides school age youth with a summer experience for those families that may not be able to afford a  traditional summer camp.
According to Nancy Kaiser, the program started with a grant from Kaiser Permanente and continues to grow thanks to funding provided by the Antioch Community Foundation.
Activities include a variety of light exercise, sports games, nutrition games, arts and crafts, and outdoor cooking. The drop in program runs between July 11-August 3 from 10:00 am to 1:00 pm.